In India, Renault is one of the fastest-growing foreign car companies. At the start, however, Renault had to see many failures because the Indian market is highly competitive and price sensitive.
Renault came to India in a joint venture with Mahindra. In 2007, Mahindra and Renault jointly launched Renault Logan. Renault is extremely experienced in design engineering and with Nissan, it is the world's third-largest car company. Mahindra, on the other hand, has local experience in India, they have their own supply base and have many dealers and service centres.
The failures
The joint product of Mahindra and Renault Logan was a huge flop. Renault's aim was to sell 2500 cars each month but they didn't even make it to 500. Till March 2009 this joint venture had to bear a loss of more than 490 Crores. The reasons for Logan's failure were many. Firstly they launched Logan with no cost entry and like the mid-size Sedan, they kept the cost high at almost Rs. 4,50,000, but India is a price-sensitive market and at that time Maruti Suzuki, Tata Indigo was a tough competition as they were extending better features at economical rates. Many foreign companies were also in competition.
The significant reason for the failure of Logan was its manufacturing cost, as 50% of its components were imported from foreign markets. Its size also contributed to its failure as it was larger than the standard size of 4m, for which the company had to pay 20% extra tax. Another dominant reason was its outdated looks as sporty features were in high demand that time. This was such a  huge failure that thereafter Renault cancelled the partnership and now the model is sold by the name Verito. Next, Renault partnered with Nissan and opened a company worth 4.5 thousand crores in Chennai but in vain as they failed again. In 2011 they launched Sedan Fluence and SUV but nothing was sold. In the following year, they came up with the Pulse. Due to lack of better features and high prices they bore no fruit. The major problems were that the Renault cars were costly as well as they lacked specialisation. They also tied up with Bajaj to make a no-cost car but there was no good result like earlier.
The launch of Duster
Renault after so many failures realized that in order to remain in the Indian market they have to come up with something new. In 2012, Renault turned tables with the launch of Duster. Renault researched thoroughly before launching Duster. They got to know that all the SUVs of foreign companies were higher than 15 lakhs and Mahindra and Tata were the only companies in India which sold SUV for 7-12 lakhs. They took this as an opportunity and decided to bring an SUV of totally different style, they provided their SUV features which are admired by Indians. They laid a complete segment of compact SUV. It took them a whole 2 years to do more than 40 modifications. They observed 30 families which fall in their targeted audience in 5 different states of India and tried understanding the needs and wants of the customers. They came to know that Indians wanted looks of an SUV in their car as it served as a status symbol, preferred a car which is easy to drive and gives good mileage, has a bumper, has rear air conditioning and rear seats because most of the time drivers drive the cars, and mobile charging facility etc.
For Indian roads, Renault added extra suspension and raised ground clearance. The most interesting thing is that to raise mileage they did engine tuning in Paris and for that, they took diesel from India.
After launching, the car became a huge success. It became so popular that for some time they stopped taking orders so that they could maximize their factory's capacities and can deliver the old orders first. But then they got competition from cars like Ford which decreased the sales of Duster.
Next target
They then decided that they will now target the lowest and the most volumized segment of under 3 lakhs. Though there is a huge difference between setting a target and achieving it efficiently. Maruti Suzuki and Eon had already taken the whole market of cars under 3 lakhs. It was near to impossible for any foreign manufacturer to design such a car as it involved a cost equal to that of an expensive car which they can sell all over the world with expected higher profits. To lower the cost however they would have to use local components. Foreign companies usually thought that the amount of profit would be much less than the actual cost so they didn't take the risk. Renault saw an opportunity in this segment and worked on bringing a new design which would be different from Maruti Suzuki Alto and Hyundai Eon.
Inspired by the success of Duster, they gave Quid the look of an SUV. To keep the cost low they used 97% local parts. Except for Maruti Suzuki, no other company has been able to provide such localization. They brought features like touchscreen, digital speedometer, Bluetooth connectivity etc. to save the cost. They used a single wiper and three locking nuts for wheels instead of four. They launched Kwid in 2015 with looks of an SUV and an awesome mileage of 25km/ltr for 2.57 lakhs. They cracked the whole competition with the launch of this car.
Reasons for the success of Renault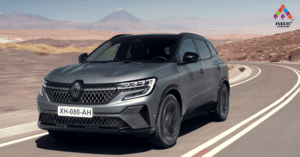 Both the cars became successful because Renault at the correct time, correct price and at the correct place brought these cars. Which they attained through extensive market research. They opted for digital marketing rather than the usual marketing style of their competitors. A virtual showroom app was launched for Kwid where you can see the car and book it by doing online payment of just rupees 5000. They registered 20 thousand bookings from the app itself. They partnered with Paytm so that people can book Kwid through it, as a result of that 25,000 car bookings in 2 weeks, 50,000 in 5 weeks and later they also got 5% market share in such a tough segment. They are selling 5 thousand Kwid's monthly as of now.
Launching good cars is not enough, rather after-sale, services should also be amazing. Renault brought innovation in this too. Remote areas of India where there are no service centres, Renault took their workshops on wheels there. Basically in these, they go to remote areas in cars and take all the servicing tools needed to do small repairs and regular maintenance. Hence, Renault was successful in providing their after-sale services in more than 350 areas.
Now India is counted in Renault's top 10 markets in the world while Renault comes in top 7 car manufacturers in India. Many foreign companies have been in India for a very long time but aren't able to get market shares, Renault in 10 years has already taken 3.5-4 % market share and now they are aiming at getting 5% market share and get included in top 5 car manufacturers of India in 2020. Renault learnt from its failures and that's what made it so successful. They understood the needs of people and came up with something new and innovative.