In 2013, China invested $213 million in India and by 2019 China had invested $8 billion. The majority of the investments were done in technological startups which staggered up to $4 billion out of which $2 billion was invested last year itself. However, this is still not the final amount to be estimated: there are various investments that are yet to be detected and identified. In some investments, Chinese companies opened their subsidiary companies in Singapore and invested through them. Sometimes, Chinese companies acquire Indian companies like Forsun, in the same way, they acquired Indian Farma in 2018 for $1.1 billion which was a big acquisition so as the saying goes 'small investments don't get noticed'. This investment was highlighted on a global scale. Aside from the Chinese companies, there are many Foreign Direct investments as well, not to forget the many Indian venture capitalists which have Chinese limited partners.
However, if we look at it from a technical standpoint: we understand that the Indian venture capitalists investing in Chinese companies are not making big acquisitions since the actual investment is being done by China. Hence, if these Chinese companies get shut then consequently the Indian companies will also lose power eventually.
Famous Chinese Investments in India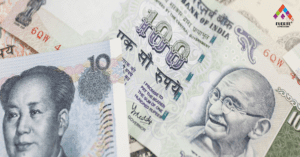 India has a total of 31 unicorns out of which 18 have been heavily invested by China. The unicorns based entrepreneurship that has got their investment from China are namely,  Zomato, Swiggy, Bigbasket, policy bazaar, byju's, snapdeal, Flipkart, udaan, Paytm, MakeMyTrip, quikr, OYO, Rivigo, Hike, Paytm mall, OLA, and Delhivery. This consists of more than half of the dominant unicorns in India. So it's quite understandable that Chinese companies have a big role behind backing the investments of these unicorns. Therefore, if these companies were to get banned then a huge number of the population would not be able to order food online, book cabs, book OYO rooms, or even purchase from online shopping. Amazon will be the only option left as Flipkart is also invested in, by China.
Perhaps, even the phone you are currently using may be of a Chinese company. Initially, these investments started from big Chinese companies like Alibaba and Tencent however, this chain has slowly expanded and now almost all the companies are invested through China.
Why are Chinese venture capitalists investing in India?
You must be thinking what's so special about investing in India for the Chinese venture capitalists. What potential does the Indian market hold? What is their purpose behind investing here so much? Why are they doing this? Well, there are many complicated reasons behind these investments:
The growth rate of the Chinese market has adversely slowed down. There is a considerable decrease in consumers there, so it has become challenging for a Chinese company to earn in their own country. India, a foreign country, on the other hand, has high potential with the largest consumer market. Hence, India stands as the last big market which could be taken over.

The Chinese market is very much similar to the Indian market. The products and services that were sold in China 10 years back are now being sold by India. As a result of which, the Chinese VC's thought of investing in India as the companies here have the same business model as that of the Chinese. The VC's knew they had the experience to run such businesses. So by investing here they provided their knowledge, skills, and expertise of things they are experienced with.

At the start, huge Chinese companies like Alibaba and Tencent invested greatly in Indian companies because of which they came into limelight. Investments, however, do not guarantee profits, so the Chinese VC's decided to invest first, initially in small companies that will not put them in the limelight but it would definitely grow their investments behind the scenes, as the market shares start increasing. They were quite sure that this would happen and it would make them successful. It happened exactly as they predicted.

Chinese companies compete with US tech companies a lot. Alibaba and Tencent have a market capitalization of $500 billion. Amazon, Google, and Microsoft have a market capitalization of $1 trillion. Chinese companies are not able to conquer the US market and US companies are not able to enter the Chinese market. If they wish to be global companies or global leaders then it's necessary for them to compete in the global market. The most populated market in India hence, they all have started investing here. In every sector of India, there is a Chinese back company and a US back company. The competition ground for these two nations is India so they put in their best efforts here.

Chinese companies want to make a similar ecosystem in the Indian market as they have made in their home market. Chinese companies at the start realized they won't be able to do this as it will be very time-consuming to establish their company's brand name in India. They then thought of backing up the Indian companies instead. Alibaba is also making an ecosystem through Paytm.

However, the US and other western countries are slowly boycotting their investments in Chinese companies. Recently the US imposed various restrictions as well. Similarly, many European countries are stopping Chinese companies from investing. They are having problems with Chinese companies. The US and other European countries however are immensely rich and also are well advanced in technology. They are able to grow even after stopping the Chinese investments. This situation however is not the same with India nevertheless, India is still growing and does not have huge money to invest. So investments from China turn profitable to both the nations.
Why do Indian startups need Chinese investments?
The Indian startup ecosystem is in dire need of money. So from wherever these startups are getting investments, they are taking it without consideration. Survival is more important for growth, it doesn't matter who funds the startups. Secondly, Indian investors are not capable of investing $100-200 million directly. These startups run on losses for several years so Indian investors can not invest in them and hence these startups are left to take fundings from foreign markets.
The demerits of Chinese investments
Chinese companies monitor their citizens through their tech companies to know what they are currently accessing. Our Indian companies take investments from big Chinese companies that have already drafted solutions. Alibaba has clout and other Subsidiaries as well. When Indian companies face any problem these Chinese companies recommend them to use their solutions and because they are being funded by these companies they use their solutions. The dark truth of this is that when our company uses their solutions all their data goes to the Chinese companies and they use it to monitor us. Hence it involves data breaches and security problems.
Chinese companies try to influence their censorship and propaganda through their investments in India. What the Chinese citizens see is solely decided by their government through the tech companies. These tech companies can not show anything and everything like Google does. One can not search for everything in China. Google and Facebook are also banned in China. As these Chinese companies have invested so much in India they have attained the right to decide what to censor and what not to censor. They can influence Indian audiences with their subtle propaganda and thinking. This may create a negative impact because we will lose our identity in this process and we will start thinking about what the Chinese government wants us to think.
 Chinese companies can slowly start to control our Indian startups. Like Alibaba has invested in Zomato and Paytm so it has the right to decide which sector should these companies expand in. If any new companies are forming then they may restrict them rather than providing them with resources. There will be no fair competition because of this. No new innovative company can form. This may hamper our development and innovation speed.
IN CONCLUSION,
It's totally right that Chinese investments have many disadvantages but we should not forget the advantages they have offered. As it is said, there's always 'yin for a yang '. The startup ecosystem of India has effectively grown at a much faster rate now. India's startup market is the world's third-largest ecosystem, and new unicorns have formed. The employment rate has increased, and our economy is growing speedily and this is all because of Chinese investments. We should hence appreciate this fact without the urgent need to directly ban this investment which can never be a solution because they have invested in so many areas that it can not be easily detected. If we ban every other thing then we won't be able to move ahead.
Our government is taking a lot of steps as well. Recently China's central bank bought a 1% stake in HDFC bank of India. The Indian government after that changed FDI rules as our economy is currently down and we don't want China to take advantage of it. If any country, which shares its land borders with India wishes to invest in Indian banks then it will first have to take permission from our government. This is a very appreciable step, and in this way, the Indian government can know where the Chinese government is investing.
The Government should take various other initiatives as well. They should frame an overall record of Chinese investments in India. How the public and private companies are investing here. Investments made by public companies are much more problematic. The Indian government should invest in Indian startups so that the owner remains in the home country only. They should also ease the tax laws as it will provide foreign investors with the confidence to invest. Change of tax laws every year should not be done, rather they should be streamlined. Startups should be provided with other benefits as well, like discounts on office space, electricity, manufacturing, etc. or in other words extra perks. So that more startups are formed in India and they also get registered in India.
Every state government should expand its startup ecosystem so that its economy grows. Banning is not a solution. We should praise our startups instead so that they get ready to compete with startups outside and earn good sums of money.