Earlier, in order to listen to songs people had to buy music CDs which were quite costly. One needed to buy the whole CD to listen to just one song. Additionally, MX players were a must if you wanted to play a CD. The CDs also demanded proper care. The life of consumers became really easy with the introduction of the internet. People started to download and share music for free with their peers through the internet. This was not a copyright violation but still, music labels and artists were served huge losses due to this. All this changed when Apple launched Itunes and Ipods in 2001. Let's understand the business model of music apps.
Launch of Itunes and Ipads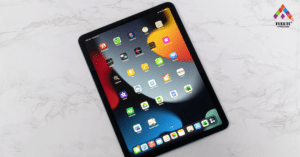 iPod was easy to use but that was not the important innovation. The linked song management software, music player, and online store in such a manner that it turned simple and cost-efficient to buy music. With this people were able to buy different songs at only 99 cents. This reduced piracy and almost all the music labels signed contracts with Apple. Till 2013, people had bought more than 25 billion songs from Itunes and till 2015, Apple sold more than 390 million iPods.
Apple takes 35% of 99 cents and gives away 65% to the record labels. Record labels then give 8-11 cents to the artists. The artist, therefore, needed to sell 12400 songs to earn up to the minimum wage in the USA.
Saavn
It was in 2006, Saavn or South Asian Audio and Video Network came to India and that was one of the best music apps. It used to sell content from business to business markets back then. But, decided to become a business-to-consumer music streaming platform. Today, Saavn has rights to 36 million songs in almost 15 languages. Saavn is used by more than 22 million people monthly. The business module of Saavn is much different from that of Itunes. Saavn purchases rights from music labels and earns through advertisements and subscriptions. The subscription of Saavn Pro for a month is Rs. 120 which allows uninterrupted streams with no ads. It has also made some of its original programs. In March 2008, Reliance purchased a majority stake of Saavn and got merged with it. Its value is more than 1 billion dollars as of now.
Gaana.com
Gaana.com of Times internet follows the same business module as that of Saavn. It was launched in April, 2010. It earns through display and audio advertisements. The name of their paid subscription is Gaana Plus which is similar to Saavn Pro. Although Gaana.com was launched after Saavn but both have heavy competition in between. Gaana.com started giving advertisements from the very start to increase its popularity.
Apple Music
Apple has also launched Apple Music in 2015, but there is no free version of advertisements. You get a trial period for 3 months and then you have to get a subscription which costs Rs. 120 for one month. The student version of Apple Music costs Rs. 60 for a month. Apple Music also has its original programs and you can get access to Apple Music through any Apple device or their android application. There are almost 40 million paid customers of Apple music in the whole world.
Google Music
Google also launched its music app in 2017. Their business model is similar to that of Apple. You get a one-month free trial and then you have to take a monthly subscription for Rs. 99. There is no free ad version of Google Music.
Wynk Music
Wynk Music is the music streaming app of Airtel. Advertising and subscriptions are the two ways by which it makes money. The subscription fee of airtel users is much less than usual. According to Airtel music, streaming will require more internet data which ultimately will be beneficial to Airtel. It also provides a unique feature that allows you to listen to songs in low quality if you have internet issues. It is a very smart idea because in many places internet facilities are not so good. Wynk music falls in the category of very few music streaming apps that are profitable. Till now Wynk Music has been downloaded 75 million times and it also earned a profit of 4.1 crores in 2017.
Amazon Prime
Now Amazon Prime music has also made its base in India. It has a subscription fee of Rs. 1000 for a whole year. It provides many benefits to the users like giving one-day free delivery, exclusive content on prime videos and movies, early access to discounts and you can also listen to songs. Prime music has its own application which comes with its AI assistant, Alexa. Prime has a distinct business model. People normally buy prime for discounts and free delivery but also get to enjoy movies and music. Hence, it is very useful. Getting a subscription from Amazon Prime turns out to be beneficial for Amazon because it increases their average revenue per user. For now, Amazon has limited songs on Prime music but it's doing deals that will increase the competition in the future.
Spotify
Spotify is the world's biggest online music streaming app. It was started in 2006 and is a Swedish company. Spotify's business module is also similar to gaana.com, saavn etc. They have basic things in their free version in which they show different types of advertisements like sponsored playlists, sponsored sessions, video takeovers, display advertisements etc. but mostly it earns through subscriptions. Spotify is not yet profitable; it currently has 160 million users out of which 70 million people have taken the subscription. It is also registered in the New York Stock Exchange.
With the introduction to streaming platforms, the life of customers has been made really easy. Today normally all people listen to songs on different online music apps like Saavn, Wynk, Gaana, Spotify etc. They have got varied options and now they can listen to songs of any artist at an affordable rate. Artists still get very low money for their songs, though.