Many people dream about opening their own restaurant where they will get to sell their delicious dishes and recipes. By opening a restaurant they will be able to follow their passion as a job and at the same time earn good money from it. There is nothing better than this for a person addicted to cooking. But this procedure is not as easy as it seems. For instance, let's look at the various problems that arise in this.
Opening a restaurant is highly expensive as well as difficult. It involves an expenditure of over 1-2 crores.

You have to build a suitable restaurant with good ambiance, it should include good cooks, customer service, servants, sanitation, etc. Everything should be up to the mark.

No one can still give you any guarantee whether your restaurant will work or not.

If your customers don't like your restaurant then your whole savings and investment will turn to ashes.

There are very low chances of a comeback if your restaurant were to taste failure
Now by knowing all the complications that come with opening a restaurant, your confidence must have shaken a little. But, you don't have to worry since you have a cloud kitchen as a great option you see. With a cloud kitchen, restaurant opening has become much easier. 
What is a cloud kitchen?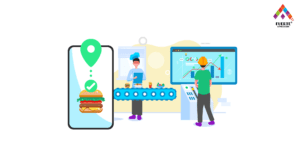 Do you know what type of business model is followed up by Faasos, Box8, and Freshmenu? Yes, these are all names of cloud kitchens and they are some of the most successful cloud kitchens. So, basically cloud kitchens are just delivery units. Unlike the typical restaurant, one can not go and eat in their restaurant, the food can only be delivered.
There are many benefits to opening a cloud kitchen:
You don't need a huge space for opening a cloud kitchen as people won't sit and eat there.

There is no need to be on the road or inside a mall. You don't have to attract people to this type of business. Cloud kitchens are only focused on delivering and so setting it up in malls would be a total waste of money.

Staff members are limited. Only the head chef, cook, 1-2 helpers, and the delivery boys are required.
Opening a cloud kitchen thus decreases your total cost and because of this the chances of getting high profits increase. Cloud kitchens enjoy a massive 35-40% profit in comparison to other restaurants which get to enjoy only 15-20%. As this involves very less investment, the risk comparatively reduces too. Cloud kitchens nowadays are becoming very successful. After the success of a cloud kitchen, people start to consider opening a restaurant or expanding the current business.
In a cloud kitchen, one just has to focus on making mouth-watering cuisines. You can outsource your marketing or can market your kitchen by yourself. Logistics delivery can be easily outsourced through various platforms like Swiggy, Zomato, etc. If your food is of good quality, has some uniqueness and you target the right customers then no one can stop your cloud kitchen from being successful.
Cost involved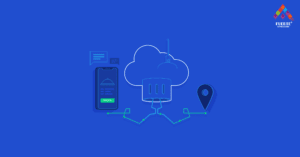 There are mainly 7 things in which investment will be required.
Setting up the shop

– you can not start any business without buying any property, right? That's basic info. So first, you have to purchase adequate property for your cloud kitchen. It shouldn't be too big as there will be no sitting arrangements required. Hygiene is a must, your property wherever it is should be totally hygienic and clean. It should have a proper water supply and should be near to your target customers so you can deliver their orders to them quickly. It can cost you around 75000 bucks for the rent of three months. You can get an area of 600-700sq.feet. This price is however not fixed; it depends and varies on the location.

Getting the licenses

– no matter how good your food tastes, no one will buy it unless you've got licenses. Some important licenses include FSSAI(Food Safety and Standards Authority of India) it costs around 7500 bucks, TIN (Tax Identification) NUMBER if your annual turnover is between 12 lakhs -20 lakhs, Fire License, Municipal Health License, GST registration, and many such licenses. All the licenses are not paid, some are free. Filling up licenses, however, is very time consuming if you don't have deep knowledge of such things. You can take the help of an agency instead and you'll be able to fill your forms fast and get licenses as soon as possible.

Setting up an online food ordering system-

it can cost you approximately 50,000 bucks. As you know, no one is going to eat in your kitchen. You have to deliver the food to everyone, everything will be done online so it becomes very important to set up an online food ordering system. You'll have to make an app or a website for this so that people can give their orders there. You have to make a website which will also enable you to track your orders. If you tie up with Swiggy, Zomato, or other such applications they take a time litigation fee and also charge 10-30% of the revenue you earn. So a huge sum of your revenue goes to these food aggregators. You will have to integrate point of sales software, this POS machine will cost you 50,000 bucks. You should also have a card reader at your store which will cost you around 25000 bucks and an online website will cost you 50,000 bucks.

Kitchen assets-

the cost involved in the equipment used in the kitchen is very high. The minimum cost that you will incur is 2.5-3 lakhs for this equipment. If your kitchen sells something that's unique then the cost of the equipment will be more than this minimum cost. You will have to make your budget accordingly. The equipment will depend on what you make in your kitchen.

Miscellaneous cost-

After setting up your kitchen you'll need raw materials daily which will cost you at least 5000 bucks per day. If you get unimaginably greater orders then you'll have to buy more raw materials and vice-a-versa just like the economic functioning of demand and supply.

Staff requirements for cloud kitchen –

usually, a cloud kitchen consists of 2 chefs, 2 helpers, and 1 housekeeper. A chef charges approximately 15-20000 bucks, a helper charges 7-8000 bucks per month. You can start with less staff at the start and can maximize it after the progress of the kitchen. You will also have to provide uniforms to the staff hired to maintain discipline, hygiene, sanitation, etc. Uniforms can cost you 7-8000 bucks.

Marketing costs-

After you've set up your restaurant and you're done with all the processes you will have to do the marketing of your kitchen. Marketing can cost 18-20000 bucks. You will have to market at various online platforms which include zomato, Swiggy, TripAdvisor, etc. If your budget allows, you can also invite bloggers for free food tasting. It will help in gaining popularity. You can give advertisements on various social networking platforms like Instagram, Facebook, etc.
This is a very basic model of the cloud kitchen. There are various models you can go for, but they all demand different investments. If you see the total cost this model of cloud kitchen incurs is approximately estimated to be around 5-5.5 lakhs. The cost will vary according to the size of the kitchen, your location, equipment purchased, the form of marketing, etc. Cloud kitchen is no doubt very easy to form and includes very less investment. So people who are willing to start their career in a restaurant can definitely start from opening a cloud kitchen. It will provide them the correct exposure and experience for their next big move to open a full-fledged restaurant.