Air India, once the pride of India is now facing loans and losses of more than 50,000 crores. Even after the government invested around 26,000 crores in it. In 1960, Air India was the first Asian airline to come under the air Jetline age.
why did Air India fail?
There are three reasons associated with this huge loss of Air India :
The first one is the merger with Indian Airlines.
In 2007, the merger of Air India with Indian Airlines was one of the major contributors to its downfall. In 2006 and 2007, the total loss of Air India and Indian Airlines was estimated to be around 770 crores and by March 2009 it increased to 7200 crores. Both the companies were facing losses even before the merger. After the merger, they had to face more financial losses along with many other technical problems as well. These problems could never be efficiently resolved by Air India. After the merger, there were more than 30,000 employees in total which simply means that 214 employees were available on one plane.
On the other side, we can see Singapore Airlines has 161 employees per plane. British Airways has 178 employees per plane, which clearly shows that Air India has to pay extra to employees. Jet Airways had to spend 10% of the total cost on employees, but for Air India, it is 20%. With the increment in the number of employees, efficiency got reduced and the cost was increased and they couldn't relieve the workers of their duties due to the worker's union.
Work culture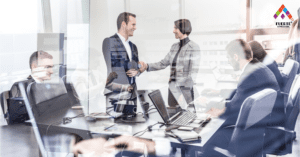 The work culture for both companies was very different. They didn't check how HR will work for the same. Air India was working for 5 days a week while Indian Airlines was working for 6 days a week. Indian Airlines were providing promotions to the pilots after 6 years which was guaranteed while Air India was providing promotions to the pilots after 10 years as per the vacancy available. Even after 5 years of the merger, many employees were not integrated. Ground handling teams were working differently for both.
These days the company buys a plane on the lease because it's cost-effective. It provides the opportunity to get new planes. Both the companies have ordered separately as per their requirements before the merger was signed. After the merger, there were so many planes at their disposal. In November 2004, Air India ordered 50 planes for $ 7.2B and 18 more for charters which are for VVIP. Indian airlines also ordered 43 planes. With so many planes and without proper planning, the planes started working on wrong routes which further led to larger losses. The reservation system was also integrated in February 2011. If all things are managed properly then we may resign to the usage of one airline code. However, in the meantime, we must try to use one company plane as India is a case-sensitive market to reduce maintenance costs.
The second reason for the loss is there was no accountability in Leadership.
Before taking any major decisions, they had to first consult with the government which in turn reduces efficiency and leads to wastage of time. The chairman gets changed very frequently due to which they can't bring an impact. Air India needs a leader who will get full support and freedom to make decisions. Since most of the time, people fail to understand a correct decision which leads to the disapproval of decisions
Last but not the least, the third reason for the loss is the working of planes in loss-making routes, or in other words the planes are meant to travel in geographical regions that aren't profitable.
You will be surprised to know that on a daily basis Air India works on 370 flights, out of which 120 flights are stationed out of India and out of which only 9 are profitable. All this data depicts the daily losses of Air India which includes flights to Europe, the US, etc. Air India ordered so many planes for America and Europe only, but all of them are in loss due to high competition. Only 6 domestic routes are profitable including Delhi-Kolkata, Delhi-Leh, Leh-Jammu, Delhi-Srinagar, Srinagar-Leh, Delhi-Hyderabad Vijayawada.
Planes on busy routes like Delhi-Mumbai, and Delhi-Bangalore are on loss. Because on these routes low-cost carriers like Indigo, GoAir are more popular. Richard Brandson once stated that if you want to become a millionaire, start with $1B and start a new airline company. With such losses and the huge amount of loan, a company cannot earn a profit. Many airline companies are at a loss today.