E-commerce
The E-commerce market is growing in India at a remarkable rate. In 2019 the revenue generated by E-commerce companies in India was estimated to be around $30-40 billion. With every year this E-commerce market is rapidly increasing and it's expected that by 2026 the revenue will exceed $200 billion. An E-commerce on one hand has Flipkart and Amazon where everything is available and then there are companies that have been produced for various vertical segments as well. These vertical segments include clothing, cosmetics, medicines, food, etc. Ecommerce companies have an unexplored good potential. With the expansion of the internet, the use of the internet will also increase which will give more lucrative ways to E-commerce websites.
What to sell in an E-commerce store?
This is the most important decision and needs a high analytical and practical approach. Any decision taken in haste may lead to the failure of any plan. The first thing to keep in mind is to not follow what other people are doing rather, to have your own unique identity. It shouldn't be like you see a famous E-commerce store which is very profitable so you start selling the same products to be like them. Copying anything can never be a solution. That will only make you frustrated when you'll not be able to solve your problems. So you need to consider the three most important things while making a decision regarding the opening of any E-commerce store.
The product should have an online market-
you should sell those products which have an online market. You must not sell anything which does not have any online market. If you do so then no one will purchase your products. You will have to spend a lot of money on marketing and educating people about your product. You will also have to lay certain rules and regulations since there are high chances that you may not be able to still change consumer behavior. So it's not profitable to go in such a segment, go in those which are developing and where companies are selling products.
sell things that you are passionate about. You should have an interest in the product field you've chosen. It shouldn't be like you are selling things in which you don't have any interest. You should know the advantages of your products which will help you in building your stories, developing brand value, and differentiating yourself from others.
Should not cost too much-
the product you are selling must not be difficult to carry or must not be very costly. In such a case your expenses will increase, you'll have to pay for the logistics and also arrange specific customer care for returns. If while delivering, any damage occurs to the product then it may lead to your loss. It will increase your overall expenses. So consider those things which are not much heavy and costly and can be easily shipped as well.
Setting up an E-commerce business plan
When you've decided on your product your next aim must be to identify the business plan. While setting up a business plan you must have an answer to the following questions. Who are you targeting as consumers? What will be your marketing method? What will be the profit margin? At what price will you sell your product? What will be your USP? What will be your differentiating factor? The answers to these questions must be updated along with the growth of your E-commerce store.
When you are done deciding the product, you have to decide your brand name. The brand name should be something that can become highly popular after the launch. It should grab the attention of people and should not be just any regular name. It should be unique and easy to remember. When you are deciding the brand name you also have to decide the brand color, brand logo, and brand tagline with it. You can even outsource this. There are various freelancers and websites for outsourcing. However, the work varies a lot. It may cost you 1k-1 lakh depending on the work experience of the workers you hire. Don't spend excessively at the start, improve it afterward.
After all, this comes your domain name. A domain name is the name of your website from where people buy online. You can take the domain name from various platforms.
Execution
Once you've decided on your products you'll have to decide it's execution. You have to see where you'll get these products. Companies don't usually manufacture the products on their own. Manufacturing costs are very high, it includes setting up various factories and other machinery. There are different websites through which you can order your products. There are various pros and cons of each and every website, you just have to compare them and order for your store. You should be aware in advance of the quality of the product before ordering anything. It will save you from investing in bad quality. It really doesn't matter how amazing your website is or how good you function if your quality is not up to the mark.
You have to consider the cost as well as the quality of the product. It shouldn't be too cheap as the quality may not be so good. The type of product should depend on your target audience on which you've already done market research.
Company registration
Before starting any company in India it is important to register your company under the company's act. There are three types of companies under which you can register.
One person company-

as the name suggests, is a person company you're the sole owner of your company. You get to take your own decisions and be your own boss without any pressure from anywhere. You don't have to consider the opinions of other people about your company. You enjoy 100% control of your company. But, the main problem here arises is that you will have to bear all the losses your company faces. You'll also find it difficult to raise funding as normally no investor is ready to invest in one person company.

Limited liability partnership –

this is the best method to open any E-commerce store. In this, the company has its own identity. If any losses or claims are filed they are filed on the company and not in your name. So if your company bears losses then you don't have to spend your own money.

Private limited company-

if you are planning to open a company which for sure will generate huge revenue go for a private limited company. In this, you'll be able to raise good funding as it becomes easier with this type of company.
Usually, if you open any company it costs around 10k-15k  for the company's registration. For an E-commerce store, one must go for a limited liability partnership company as it has many advantages. To register your company you can also use a startup online. There are many startups that tell in brief all the documents required for the registration.
Where to open your E-commerce store?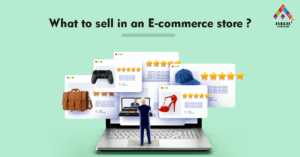 You have various options to open your E-commerce store. You have to go through all the benefits of opening through these options. Choose the best option among them. Compare all the demerits and merits and also consider the different brands which have been hosted by that certain platform. Shopify is one of the biggest platforms for opening an E-commerce store. It is widely popular and most celebrities have used Shopify to open their E-commerce store. There are many more such platforms, you can compare them and choose what best works for you.
Payment gateway and logistics provider
The next thing to do is to set up a payment gateway. It also includes various options. It costs 2-3% GST. You also have to think about who will ship your products from one place to another. The prices of the shipping vary on the product size, weight, and structure. If your product weight is less than 500gm then it may cost you 25-30 rupees. The decision to choose the logistics provider may also vary depending on the place you want your products to be shipped, for including online tracking, time, etc. you will have to talk to the representative of the logistics provider for this.
Customer experience is the foremost thing to consider after opening an online E-commerce store.
If all your services are good but have unsatisfactory customer care then it will lead to the unpopularity of your store. So you must aim to provide the best customer care and satisfy your consumers in every possible way. It is very astonishing to know that 70% of the orders come from existing customers so you need to take care of them in the best possible manner.
Marketing is the last thing to do after you set up your store.
Think of various methods through which you can market your products. The ways should be innovative and should have the qualities to attract the attention of your audience. Nowadays YouTube, Instagram, Facebook, and other social networking sites are a great way by which you can reach your potential consumers. Since most youngsters are glued to their phones all time so it becomes highly beneficial to market on these social sites. It will definitely provide you with traffic and generate leads.